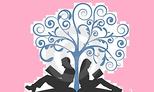 ​Split is the type of book that grabs your attention right from the prologue and keeps you riveted to the pages until the very end. With the unique, intriguing storyline and fantastic writing, it was easy to be transported to Payson, Arizona and immersed in the characters' lives.


JB Salsbury has written an intense, suspenseful, multi-layered story that kept my heart racing. She has created characters that are intriguing, complex, and impossible to dislike. While Split does contain dark subject matter, it's absolutely essential to the story. It provides the reader with a better understanding of the character's behavior and lifestyle. Yes, there were times when I was shocked and appalled, but it only served to enhance my feelings for the character.

After losing her job as a reporter, Shyann was left with no other choice but to return to her hometown, back to her father's house, back to the place where all of her bad memories reside. She wanted nothing more than to leave that little town and make something of herself. The last thing she wanted to do was return as a failure. But this was only supposed to be a temporary speed bump in her life. She would make some money, find a new job in her preferred line of work, and leave Payson, Arizona in her dust.

Shyann is a feisty, inquisitive, outgoing, strong-willed character who prefers to keep things on an unemotional, detached level. If she doesn't care, she can't be hurt. I felt for Shyann. My heart broke for the pain that she had experienced in her life. I wanted her to succeed and find peace and happiness again.

Lucas, on the other hand, has found his little slice of heaven in Payson. He has a decent place to live, a good job that he excels at, and he can live in tranquility and fly under the radar. For Lucas, Payson has been a godsend. It has allowed him to find a level of normalcy that he has never had in his entire life. He has been able to keep his bad memories at bay. But Lucas is not prepared for the shift his quiet life takes when he is introduced to his boss's daughter.



Lucas is sweet, innocent, kind, hard-working, and introverted. Of course, living as a new resident in a small community, he has many of the locals curious and questioning his peculiarities. Shyann's inquisitive nature is also piqued by Lucas. But Lucas prefers to keep people at a distance. He isn't looking for friends, believing that everyone is better off not getting too acquainted with him. Yeah, that doesn't really work for Shyann, though. When she starts to get a bit closer to Lucas, she gets a surprising glimpse at the darkness that lives inside him…and it's rather frightening. She is bringing out feelings that he hasn't had before, opening his life up to possibilities and potential danger.

I loved the slow building relationship that developed between Lucas and Shyann. Despite his fear of getting too close to her, he was drawn to her and the feelings that she incited deep within him. And there was just something about Lucas that called to Shyann. She felt things with him that she hadn't allowed herself to feel with other love interests. But Lucas had secrets that had the potential to ruin everything in his new life.

Split is a fast-paced, pulse-pounding read that's as suspenseful as it is romantic. I couldn't turn the pages fast enough to find out what was going to happen next. It kept me questioning, surmising, and guessing where the author was going to take this story. She has expertly created complex characters with complex issues. It is an unconventional love story that will not only tug at your heartstrings, but also keep you on edge. Split is definitely a book that will take you places that you never really expected to go. It will surprise you, engross you, and make you so glad that you took the journey with these fascinating characters.





*4.5 Stars