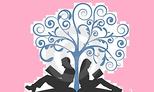 ​

Seek was a great surprise! Whenever I find out that this author is going to be releasing a new book, I instantly add it to my must-read list. This book came out of the blue, but as soon as I read the synopsis, well, let's just say that it was just screaming my name. An angst-filled, grittier romantic suspense with all of the eloquent writing of Mia Sheridan's – yes, please!

In order to not give anything away, I am going to be deliberately vague in this review. Trust me, go on this journey with these characters, you won't be disappointed. While this book is shorter than her other books, it is still filled with all of the intensity, fantastic characters, and emotion that I have come to expect. It was a fast-paced read that was action-packed, exciting, and was overflowing with chemistry between the two main characters. For a shorter novel, it still provided a slow burning romance, building up the anticipation and allowing the attraction between the characters to develop at the perfect pace.

Olivia was willing to do whatever it took to try to find her fiancé. Lucky for her, she had the funds to hire a skilled, qualified man to help her navigate her way through the devastated, dangerous countryside of Colombia. Thomas exuded competence, strength, and masculinity. Despite her lack of knowledge about her guide, she found herself putting her trust in him. She needed to get to her fiancé, and Thomas was the man to get her there unscathed.

As I mentioned above, the chemistry between Olivia and Thomas was smoldering. Their journey was not a smooth one, and they encountered more than their share of dangerous situations. This only made their connection that much stronger. His need to protect her became more than just a job requirement, he wanted to keep her safe. There was a great push and pull between them. There was no denying their attraction, but neither one was in a position to succumb to this newfound desire.

This was an enjoyable, entertaining read from start to finish. I think I wanted answers almost as much as Olivia did. Seek was brimming with passion, thrills, and twists and turns that kept me eagerly flipping the pages.





*4.5 Stars