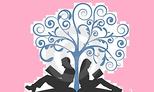 ​This was a pleasure to read from start to finish. There's nothing better than a good friends to lovers story. It gives the reader an opportunity to witness the shift in feelings between the characters, and to watch how their relationship develops as they finally begin seeing each other in a new light.

I loved Amelia and Todd right from the beginning. Their relationship is easy, lighthearted, and supportive. Although they both find the other attractive, neither one of them is looking for love. Todd prefers to keep his dalliances to one night, while Amelia's last relationship has left her feeling less than confident.

Amelia (Lia) has dreams of making a living as a photographer and showcasing her art in galleries, but in order to make that happen, she needs more money. Todd is not only Amelia's neighbor, but he also models for her photography. Being the king of the gym selfie, he has no problem with being the subject of her art. Todd is an up-and-coming chef who dreams of owning his own restaurant one day, but he just needs to be given a chance. Together, they have the ability to help each other achieve their dreams.

When Lia gets a second job as a bartender at the restaurant where Todd works, it seems to be the perfect spot for her to make some extra cash. When Davis, the owner of the restaurant, shows an interest in Lia, she is more than a little interested in getting to know him. Todd is not convinced that Davis won't end up breaking her heart. He doesn't want to see her getting hurt all over again…and he is beginning to think that he doesn't want her being with anyone other than him. Mm hmm…this is where the fun really starts.

The book alternates between both character's points of view. I enjoyed watching their feelings change and grow during the course of their friendship. It was so easy to become swept up in their relationship. They are normal, they have issues and insecurities, but they see the best in each other. Todd and Lia are so likable, and as a reader, I just wanted them to finally admit their true feelings. Seeing You is a fast paced book that offers up the perfect balance of humor, tension, and romantic chemistry.





*4.5 Stars