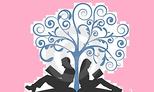 Salvage follows the story of Owen Saddler. It is the story of Owen's self-discovery and how he attempts to come to terms with the untimely drowning of his sister.

Duncan Ralston does an impeccable job of setting the stage early in Salvage. Right off the bat we learn about Owen's fears, his relationship with his sister and get a small taste of the mystery that will haunt Owen for years to come.

What really impressed me was how the story was built. To say that Owen is bothered by the drowning of his sister is putting it mildly; he is despondent. Owen cannot understand how this has happened to his sister, given that she was such an accomplished diver. The pacing of Salvage brings the reader into the mindset of Owen. As a reader, I felt his sense of loss and I was pulled into Owen's state of mind. I didn't just follow along with Owen's story, I lived it with him. Everything else going on in Salvage was window dressing to Owen and his path to uncovering the mystery of Chapel Lake.

It was tremendous fun to really dive into an old fashioned ghost story, one where the ghosts are menacing and completely uninterested in pottery. The ghosts in Salvage were uniquely presented and upped the creep factor by one hundred percent.

Salvage is a fantastic debut novel that demonstrates Duncan Ralston's innate ability as an author to truly connect with his audience.



4 Stars
Salvage -
By Duncan Ralston