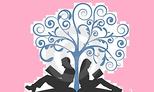 I proceeded into this book with caution. Even though it had been a few months since I had read Bait, the emotions, the heartache, the gut-wrenching pain of Casey and Blake's story was still fresh in my mind. I was on pins and needles about diving into their tumultuous relationship again, but I was also more than a little excited to see where their story would go. With a deep breath in, I took the leap and became completely absorbed by Casey and Blake once again.

Sail was still an intense, steamy, romantic, and nerve-racking read, but it was more of an emotional journey rather than an emotional roller coaster. With that being said, I was still never completely at ease while reading the book, I was always waiting for the proverbial shoe to drop, for something devastating to happen, something that would damage or wreck Casey and Blake's chances at a normal, healthy relationship. Grant was still Blake's husband after all, and Aly was still vying for Casey's attention.

Sail really showcased Casey and Blake's emotional growth and maturity. They both had set out to try and better themselves to be the person that the other deserved. They wanted to right their wrongs, to take ownership of their many mistakes, be an open book with each other. They were more than willing to do the work required of them in order to give their relationship a fighting chance. Their whole relationship had been such a bumpy road that they were sure that they could overcome just about anything. They were a team. They could do this.

The book is told from both Blake and Casey's POV – which I loved. I wanted to know what they were thinking and feeling throughout the book. Once again, M. Mabie has written a book that truly makes you feel like you are living the story right along with the characters. I felt every emotion with them. The character development from Bait to Sail is nothing less than fantastic. If I thought for one minute that I couldn't like Casey any more than I already did, I was so wrong!

Sail was the perfect continuation of Blake and Casey's story. Their relationship, their love, their commitment, just seems to get stronger and better with every turn of the page. I swooned, my heart raced, I laughed out loud, and I loved every minute of reading this book.



*5 Stars*