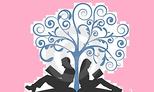 I was intrigued by the synopsis of Reverie as soon as I read it, but I have to be honest, it wasn't what I expected…it was even better! Set amidst the backdrop of a prestigious music conservatory, Reverie delves into the competitive nature of the students who are vying for a spot in an internationally renowned music competition. This is a fast paced read that offers up the perfect combination of romance, emotion, drama and psychological suspense. With twists and turns that kept my heart pounding, Reverie kept me completely enthralled in the story and the lives of the characters until the very end.

Julia is a hardworking, talented cellist who's accustomed to fading into the background. Her meek, mild, insecure nature can be attributed to her painful childhood which was filled with abuse and abandonment. Julia's safe haven is her long-time best friend and roommate, Matthew, and her music, which she uses as a balm to help her express her emotions.

When the handsome, charming French horn player finally notices her, she is more than a little surprised and flattered. Jeremy Corrigan is as talented as he is captivating, never known to be without the company of a variety of ladies. As he expresses his interest in Julia, she finds herself succumbing to his appeal and easily slipping under the spell of his charms.

The book is split into three parts. The first and third part is told from Julia's perspective, while the second part is from Jeremy's perspective. I enjoyed this aspect of the book. It gives the reader an insight into the mindset of the characters and provides a better understanding of their psyches and motivations (oh, does it ever).

Reverie had the romance, the fascinating characters, and the interesting storyline that I look forward to when picking up a book, but it also had a dark, twisted, sinister aspect to it that kept me glued to the pages. There was never a dull moment, and I was sitting on pins and needles through its entirety.

Lauren E. Rico's debut novel is exquisitely written and showcases her knowledge of classical music and the beauty that it possesses. While I was unaware that Reverie was the first book in a series, I couldn't be happier that there will be more of this intense and compelling story.



*5 Stars