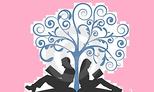 ​Pushing the Limits goes above and beyond just the forbidden relationship between a professor and his student. It is about two people who have suffered great loss in their lives and who find understanding and comfort in each other.

Aspen has lost the most important person in her life. The only outlet that has made a difference in her grieving process is her art. She is able to spill her emotions out on a canvas to express her deepest, darkest grief. As she attempts to carry on like a normal university student – going out with friends, working part-time, and having the occasional hook-up, she keeps everyone at arm's-length, never letting anyone get too close to her.

Morgan has also experienced loss. His life has been uprooted and is in a state of upheaval and adjustment. Art has always been his passion, but he has lost the inspiration to create his own artwork. When he comes across the portfolio of one of his new students, he is captivated by the raw talent that she possesses and expresses through her paintings. When he finally meets the artist whose paintings have moved him, he becomes more than a little interested in the young woman herself.

The interactions between professor and student become more frequent and more intimate. As much as they both realize that a relationship between them would be too risky and forbidden, the feelings that they have are too intense to deny.

Aside from the attraction and chemistry that the two main characters have (and trust me, their chemistry is steamy), I was pulled into their story through their emotional connection. They found solace in each other, and helped heal the hurt that they both felt on a daily basis. Their bond far surpassed the mere physicality of their relationship.

It was easy to become swept up in Aspen and Morgan's story. I felt for their struggles, sympathized with them, and wanted their happiness. It was a well-balanced story that provided the emotions, the romance, the angst, and the lighthearted moments that I enjoy in a book.





*4 Stars