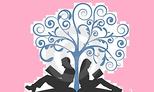 Curling up to read a brand new Colleen Hoover book is one of my favorite things to do. Writing a review for a Colleen Hoover book, not so much. Being a huge fan of her writing, I feel as though I've said it all before, gushed about it, and shouted it from the rooftops. What else can I possibly say? She writes it, I read it. Quite simply, she's one of my go-to authors, an author who I always recommend and add to my TBR list whenever I see that she has another book in the works.

Once again, I am blown away by the originality and uniqueness of her writing. November 9 was everything that I've come to expect from her. It had all of the emotions, the feels, the angst, the swoon-worthy love story, and the witty banter and humor that never fails to make me smile.

From the first moment that Fallon and Ben meet, their connection is evident. The manner in which they meet is quirky and perfect. They just hit it off immediately. Even though Fallon is leaving L.A. that very night to go to New York City to pursue her acting career, the two decide to spend the day together. A friendship and attraction is quickly formed and they make a decision to meet up every year on the same date. With this arrangement comes rules that they must follow: they won't exchange phone numbers, addresses, or stalk each other on social media sites. They will meet up again next year with no expectations or promises, other than that they will live and experience their lives as young people should.

I was anxious to see how this arrangement would work out. They may have just met, but I was looking forward to seeing how the time apart would change them. Would it be awkward? Would they still be interested in getting to know each other? Would they want to carry on with this annual get together? What if they fell in love with someone while they were apart? NOOOO! I wanted them to be together for longer than one day a year, to see what they could be together.

I am not going to go into too many details about the story. It should be read to see how Ben and Fallon's story unfolds. Being told from both character's points of view, the reader gets to experience all of the emotions that each character is feeling. Oh, the feelings! I was feeling them all right along with them. I couldn't help but fall in love with Ben and Fallon's story.

November 9 is a captivating story that had my heart soaring one minute and then plummeting into my stomach in the next. It is brimming with every emotion imaginable. Told in true Colleen Hoover fashion, November 9 has twists and turns that I never saw coming and a love story that I won't soon forget.



*5 Stars