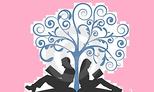 Jericho's Razor



By Casey Doran



​Jericho's Razor is the most fun that I've had reading in quite some time. The story kicks off in high gear and never really slows down. It felt like a much more developed book than one of merely 167 pages, and I want more.

Jericho Sands is a fantastic character. He has some baggage, a lot of baggage; he has some enemies, some really nasty enemies, and in the end, he is his own worst enemy. Jericho Sands has a Sam Spade, film noir quality about him mixed in with some Riggs a la Lethal Weapon. Everything that could go wrong in his life goes wrong, usually with his sarcastic attitude making things even worse. Sands' thoughts along the way only brings up the level of fun to this dark crime story.

Casey Doran has created an onion of a story. This book has so many layers. Beyond Sands, there is his dog, Doomsday. I want a dog like Doomsday. His ex is almost as crazy as him. And don't get me started on Sands' family…that is a gem for you to discover. The layers of suspects is overwhelming. I thought that I had it all figured out. I had initially thought, "It can't be that one, it's too obvious…you've left a few clues that it could be this one…" And then…holy hell. I. Did. Not. See. That. Coming!

If you like dark crime, really dark crime (I do!), mixed with some fantastic comic relief (you bet!), you are bound to have a great time reading Jericho's Razor.



*4.5 Stars