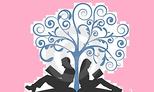 To say that I enjoyed this book would be a major understatement. How to Walk Away had my complete attention right from the first page and didn't let me go until the end. Actually, that's not quite true, I continued to think about the story, the characters, and the inspiring message that this book had long after I finished reading it.

How to Walk Away was the whole shebang. It was tragic, heartbreaking, hopeful, witty, and romantic. A good book is an enjoyable diversion for an hour or so, but a great book pulls the reader in, immediately invests them in the lives of the characters, and doesn't let them go. This was a great book! I was in Margaret's corner right from the beginning. I felt as though I was right beside her, feeling all of the emotions along with her, rooting for her, and cheering her on. The life that she knew was pulled out from under her. She was on a new course, a bumpy path to learn her way down, and it was anything but easy.

When Margaret gets paired up with a less than encouraging physiotherapist to help her in her recovery, he is nothing but distant and all-business. He certainly wasn't blessed with the warmest bedside manner. Despite his cool, standoffish demeanor, they end up establishing a rapport that seems to benefit both of them. And I'm sorry, but it doesn't hurt that he has a Scottish accent!

I can best describe this book as being well-rounded and multi-layered. The author did a fabulous job of tapping into the relationships in this book. Along with Margaret's story, we also get an understanding of her family dynamic, and we get to know her fiancé, Chip. From the easy-going dad, the pushy, perfection-driven mother, the outcast sister, and good old Chip, there was never a dull moment with this cast of characters, and the story propelled forward at a very quick pace.

How to Walk Away is an addictive reading experience that is filled with so much heart, hope, and healing. It made me take pause to reflect on my own blessings in life. To, perhaps, enjoy some of the smaller things that we all tend to take for granted on a daily basis.

This book has definitely earned a spot on my list of favorite books for the year. This was my first novel by Katherine Center, and I've since added all of her other books on my to-be-read list.





*5 Stars