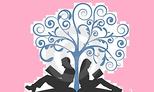 ​

Sara Preston has been living with the guilt and shame of breaking her best friend, Mason's, heart. She did what she felt was necessary for both of them. It's hard to overcome her feelings when she lives in a small town where her ex-boyfriend is held in the highest esteem and loved by all – she loved him too, just not enough. Everyone takes sides. Unfortunately for Sara, she only has a small handful of people on hers. She even hates herself for the pain that she's put Mason through, but he's moved on and found love again, now she has to try to put it all in the past and find her own true sense of happiness.

I liked Sara right from the start. Sure, she broke Mason's heart, but she had good, valid reasons for doing it. Not that Mason wasn't a good guy, he just wasn't the right guy for her. Her method might have been deceptive and more hurtful than necessary, but she was backed into a corner and was forced to make a decision that had repercussions for both of them. She was fortunate to have a very supportive handful of friends to help her get through the rough patches. Oh, and by supportive, I mean those people would hunt down and take down anyone who tried to hurt Sara – I loved them!

When Sara meets her co-worker, Adam, at the outreach clinic where she volunteers her time, she realizes that her libido is still fully functioning. Despite a minor scuffle early on, they become friends and start to show an interest in one another. Even though Sara is apprehensive about being in a relationship again, she finds herself wanting to be with Adam. He brings out the feelings that she never got to experience with Mason. They seem to have the makings of a good relationship, but their issues get in the way. Sara isn't ready to divulge the history and break-up of her relationship with Mason, and Adam has some issues of his own that he would rather keep separate from Sara.

J.A. DeRouen has created a great cast of characters that not only had me rooting for them, but also had me laughing, crying, and caring for them. Sara and Adam's relationship was difficult, complicated, and had enough angst to keep me on edge. They weren't a perfect or ideal couple - they argued, they could be hurtful, they were passionate, and they were real.

This is a very well written debut novel that I enjoyed from start to finish. It provided me with all of the feels that I look forward to when reading a book. I am certainly looking forward to learning more about this close circle of friends in the next book.





*5 Stars*