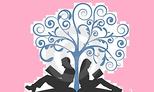 ​

​Heathens is an utterly captivating and mesmerizing read. I am always drawn to love stories that are a bit darker, taboo, and that may nudge me out of my comfort zone, but what I ended up getting from this novel far surpassed my expectations. I was pulled into the story right from the prologue and was held captive by the author's rich descriptions and beautiful prose until the last page. Heathens is a love story at its very core, but it is also a thought-provoking read that I haven't been able to get out of my mind since I finished reading it.

Feeling a story and being affected by it is key for my reading enjoyment. I need to be invested in the lives of the characters and to feel as though I am right there with them, experiencing all of their highs and lows. Heathens delivered. There wasn't one moment when I felt disconnected. I was transported to the bustling streets and sidewalk cafés of Paris, and was a willing voyeur in the lives of Lilith and Salem.

While Lilith and Salem were both living very different lives in the City of Light, there was an undeniable magnetism between them. Lilith was struggling on a daily basis, fighting through her anger and loneliness. Salem was no stranger to the darkness that resides within, but had found his own peace in the house of God. Lilith and Salem just seemed to fit together. They complemented each other, fed a need within each other. Even though anything more than mere friendship would have been forbidden for them, I couldn't help but believe that they were meant to be more than friends – they were meant to be.

The feelings that Salem was feeling toward Lilith were a struggle for him. He didn't want to have to choose between his love for God and God's work and his love for a woman. Finding God at his weakest time had taken Salem off a dangerous path, how could he turn his back on that? But even the holiest men are merely flesh and blood, with needs and desires. Even the most devout can falter.

"I was so afraid of being the bad one – so afraid of corrupting him. But as his palm slides lower, I realize he's a violent sin wrapped in wholesome eyes."

Heathens is a multi-layered story that will keep you on the edge of your seat. It made me feel a gamut of emotions. It is powerful, relevant, chilling, sensual, romantic, and all-consuming. It will make you root for good over evil, right over wrong, and love overall.

There is nothing ordinary about this book, it's extraordinary.

Oh, and I wholeheartedly agree, everyone needs a Rosemary in their life!





*5 Stars