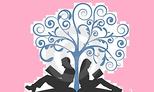 I believe that this was my first hacker love story. Heart-Shaped Hack is filled with witty dialogue and banter that kept me laughing and reading various passages to my husband. When I enjoy a book, I feel the need to share it…and I was sharing a lot! This is a fresh, captivating story that never had a dull moment.

The characters in Heart-Shaped Hack are fantastic. It's pretty difficult to find fault with Kate, a woman who has left a promising career as an attorney to run a food pantry. Her kindness and desire to help those less fortunate is abundant. In fact, it was her kindness that captured the attention of Ian in the first place, a hacker with a Robin Hood complex and a heart of gold.

Kate and Ian's relationship was never going to be conventional. From their first introduction to their first date to their eventual relationship, they were not your run-of-the-mill pair. She was longing for a partner who would be exciting and offer up some adventure, and Ian didn't know how to be anything other than intriguing and mysterious. While he didn't seem to have a great understanding of boundaries – especially overstepping them, his behavior and efforts were clever and could be construed as being from a good place. His lifestyle may not have been ideal for developing and nurturing a romantic relationship, but it didn't stop him from falling in love with Kate and wanting something more with her. But Ian's line of work also held a level of danger – danger that had the potential to cost him what he held most dear.

Heart-Shaped Hack is a witty, sexy romance that delivered a highly entertaining read complete with some twists. As I mentioned above, this was my first hacker love story, but I'm pleased to say that it won't be my last. I am looking forward to reading more of Kate and Ian's adventures and romance in White-Hot Hack.



*4.5 Stars