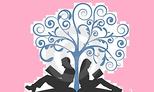 Annalise Cantana just wants to fly under the radar and live a normal life. Being from a major crime family, she understands that her last name is synonymous with fear, shady business dealings, and danger. While she loves her family, she prefers to distance herself from the family business, and has changed her last name in order to be just like any other student at Wexler College. Being a Cantana has not only brought her family enormous wealth, but also a wealth of pain. When a threat is made to the Cantanas, her father does whatever he can to ensure his daughter's safety, he assigns her a live-in bodyguard.

Nothing says "flying under the radar" like having a big, brooding guy following your every move. It's difficult to explain him to her fellow classmates and friends. Is he a friend, cousin, new beau? To make matters worse, he doesn't seem to have a very good opinion of Annalise, believing that she is just a rich, spoiled brat. And to top it all off, he isn't the most verbose house guest. Awkward. Ah, awkward for these characters, but fun for the readers.

I am always drawn to the brooding, quiet types in fiction. There's something appealing about trying to peel back the layers of these characters to uncover all of their secrets. The quiet ones always seem to be hiding something.

Right from the start, these characters had palpable tension and that push and pull that makes for an enjoyable reading experience. Trying to maneuver around each other in close quarters gave them a better insight into one another, discovering that perhaps there's more than meets the eye.

Harsh is a fast-paced read that has its share of chemistry, deception, danger, and suspense. It's an entertaining novel that kept my interest from start to finish. I'm looking forward to reading more by Debra Doxer in the near future.





*4 Stars