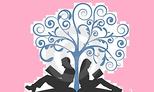 ​​Drive captured my interest from the very beginning and held it until the end. Being familiar with this author's writing, I am always confident that I will be getting a solid, impeccably written story that is sure to tug at my heartstrings and immerse me in the characters' lives. Once again, she did not disappoint.

Drive is a slow burning romance. The author has taken her time developing the characters and the romantic potential between them. I am a big fan of love stories that build slowly. I enjoy books that keep my anticipation high, allowing me to witness the characters falling in love at a believable pace. There was no rushing the story along, it unfolded naturally and effortlessly.

Being the granddaughter of a drummer, I have a special spot in my heart for musicians. Give me a romance novel with a musician, and I'm all in. But this was not your average romance between a rock star and his swooning fan. A musician was the last person who Rainey Memphis Reeves wanted to fall in love with (with good reason). After an accident left her the shell of the woman she once was, she wasn't really looking for a relationship at all.

Enter the uber-talented Uber driver, Jacques Gilchrist. Sweet and patient doesn't even begin to describe this character. He was an unexpected and pleasant diversion in Rainey's sheltered existence. But Rainey believed that her life wasn't big enough to include someone who was going places in life. Despite her attempts to keep him at bay, Jacques was nothing but persistent and kind, making her doubt that all musicians were just like her dear old dad.

Drive was more than just about the romance between Rainey and Jacques. This was Rainey's journey. This was Rainey's time to grow, evolve, and rediscover herself. I wanted it for her. Throughout the entire book, I wanted to give her that little nudge in the right direction, and I wanted her to let herself truly live again.

Jacques Gilchrist may have been a wonderful and swoon-worthy character, but I must admit that my favorite characters were…a bit older and wiser. Pal and Floyd stole my heart with their Cajun charm, songs, and Floyd's three words. I couldn't get enough of those two! They added another quirky, entertaining, and completely charming level to this novel.

Whenever I find out that Stephanie Fournet has a new book coming out, I am always ready to be whisked away to Lafayette, Louisiana for another heart-warming story.





*4 Stars