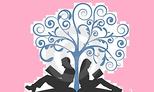 This is the type of book that draws you in at the very beginning and takes you on a twisted ride that doesn't let you off until the very end. To be honest, I didn't want the trip to end. I was invested and consumed with this story, the characters, and was in my reading zone begging to not be disturbed.

While this is a darker book that will no doubt shock and disturb its readers, it was not written to just add shock value. Dirty Ugly Toy is an extremely well written book that has depth - both in the story itself and in the characters. The story unfolds effortlessly and flows perfectly to give the reader an insight into the characters, their pasts, and their mindsets.

Jessica is a woman who is in a downward spiral with nothing left to lose. Braxton is a wealthy man with a twisted, depraved need to own, break, and use women for his own pleasure and necessity. They meet, interact, and grow closer in an extremely unconventional manner. I usually like to give my own take on what the book is about when I write a review, but I don't want to risk giving any part of the story away. I would love nothing more than to jump up and down and spill all of my feelings down in this review, but trust me, you need to read it for yourself, watch it all unfold, and experience it for yourself. Oh, what an experience it is!

Dirty Ugly Toy pulls the reader into the dark existence of both character's lives, leaving you feeling pulled between believing that the characters are irreparable, despicable, and irredeemable and making you feel and sympathize with their situations. When an author has the ability to make you see a flicker of goodness and decency in a character who you have originally pegged as monstrous, this is the sign of a fantastic storyteller.

I can't express enough how much I loved this book. It is dark, it will push your boundaries, and it's gritty and raw. It is not your typical run of the mill romance. The male protagonist is not your classic knight in shining armor or boy next door. If you're looking for a romance that is dripping with sweetness, keep looking. If you're looking for a book that will capture you from the beginning, keep your stomach tied in knots, and leave you completely satisfied and in your happy place, then this is the book for you!



*5 Stars