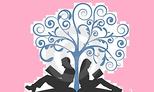 ​

Well, this book was certainly different from what I've read by Rachel Higginson in the past. The synopsis didn't give too much away. I wasn't really sure what I was going to be getting into with this story and these characters, but I was immediately intrigued. Constant is a fast-paced romantic suspense that pulled me into the story, kept me riveted to the pages, and has left me wanting more.

From early childhood, Caro's life has been spent in places and around people that no child (or adult, for that matter) should ever be around. Because of her father, she was subjected to a dangerous criminal lifestyle. She learned "skills" that were helpful to the criminal underbelly of DC, making her a useful asset to the business. She never really got to choose her own way of life, she was just thrown into it and expected to show her unwavering loyalty and allegiance. After all, it wasn't a business that you could just back away from quietly and gracefully.

The story is told from Caro's perspective from the present day and the past. Getting glimpses into the past were an important part of this novel. It allowed me to understand Caro's upbringing, her friendships, her ties to a major crime syndicate, and how she met and fell in love with Sayer Wesley.

I liked Caro right from the start. She was definitely a product of her environment, but what I really liked about her was that she wasn't a weak character. Oh no, she was a tough, feisty young woman who chose her loyalties as wisely as she could. She was a convincing liar, a manipulator, a cunning thief, and a con (not that these are normally great personality traits or characteristics, but it suited her environment). She didn't merely exist in that crime ridden world, she learned from it, used it to her advantage, and even taught a young boy how to survive in it.

In the present day, Caro was just trying to live a normal life – as normal as she could. She had a greater responsibility now. But how could she ever live with any peace of mind when she had to constantly look over her shoulder in fear of her past catching up with her and destroying everything? She broke promises, allegiances, kept secrets, and fled her dangerous life for the possibility of a quieter, safer existence. But secrets always have a way of coming out, and Caro is only too aware of the consequences of breaking free from one of the most powerful mafias.

Constant is a page-turner that will keep you anxiously flipping the pages. It is filled with heart-pounding moments and nail-biting situations that will keep your suspicions on high alert. It made me root for the main characters, and even made me believe in the power of love amid the most dangerous times.





*4 Stars