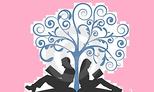 This book pulled me in at the very beginning and kept me glued to the pages until the end. A brooding recluse and a beautiful young woman come together in a story à la Beauty and the Beast. I always enjoy a love story in which the main character is a curmudgeon (strange, but true), and this one hit all the marks. Broken is filled with great banter, emotions galore, and fantastic characters that I couldn't help but love.

Olivia is a rich Manhattan socialite who has recently dropped out of her final year of university. She is heading off to Bar Harbor, Maine to do some philanthropic work. She will be the new caregiver for a wounded war veteran. As much as she would like to say that she is doing all of this out of the goodness of her heart, the truth is that she just wants to get away – to try to find penance for her past mistakes.

Paul Langdon lost more than just his looks and full mobility in his leg in the war. The son of a rich businessman, Paul grew up as a high school football star, dripping in privilege and potential. When he was wounded in the war, he returned as the shell of the man that he once was. Bitter, distant, and downright mean, Paul chose to stay away from the leering and inquisitive looks in favor of a reclusive lifestyle.

Paul is not receptive to his new caregiver. Having successfully scared off his previous caregivers (with his grumpiness), he is not anxious to have this beautiful young woman attempt to fix him. What I liked about their interaction the most was that Olivia didn't back away quietly from him. She stood her ground with him, pushing him right back, even though he could be very hurtful and cruel.

The longer they live together the more their attraction builds. They want each other, there is absolutely no doubt about that. As soon as Olivia starts to make some progress with Paul, he ends up backing away from her. He's afraid to let her get too close to him, yet he wants her near him. He craves the human contact that he has denied himself.

Broken was a great story that was both heartbreaking and hopeful. Told from both character's perspectives, it gives the reader an insight into each of their thoughts and feelings. It's a fast paced read that never lets up in its intensity. This was my first book by Lauren Layne, and I am looking forward to reading more from her in the near future.



*4.5 Stars