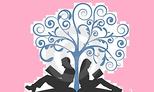 A connection. When an author can create a connection between you and their characters, you've got a winner.

As a father, with one child, a son, I could feel an affinity for Suzette. My son and I often butt heads and disagree; his relationship with his mother is the complete opposite. I saw parallels with Suzette and Hanna and Hanna and her father. I think that it's part of the natural family dynamic in today's three-person household, the child sees the same gendered parent as someone they compete with, while it's all about pleasing the other. Kids are smart, they know how to play their parents.

The relationship between Hanna and Suzette went well beyond cheering for the opposite sports team and trying to get daddy's approval after mommy said, "No!" The connection had already been set and I was firmly on team Suzette. As the story went on I felt her frustration and fear, it is a story of constant escalating danger. Hanna and Suzette were exquisitely designed characters. The back and forth storytelling worked well for me, it gave me an insight into some terrifying psyches. Alex, on the other hand, was fodder for my rage. Get your act together! Don't you run away now! Are you really going to let her get away with that?! I get that he was torn, but for God's sake, don't be so oblivious.

I had a great time reading Baby Teeth, it was a lot of fun. Zoje Stage has certainly left her mark.



*4.5 Stars