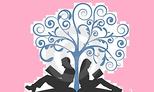 ​As soon as I saw this book and read the synopsis, I knew I was going to have to read it. I always enjoy forbidden romances that are considered unconventional, pushing the boundaries of what society deems as acceptable, and testing the comfort levels of the readers.

Katherine "Kat" Lane witnessed her father's brutal murder sixteen years ago, narrowly escaping the same demise herself. Plagued with nightmares and unrelenting fear since her father was taken from her, Kat has decided to confront her fears head-on by working in the corrections system as an English literature teacher – much to the chagrin of her mother and her friends.

Wesley Carter is not new to the criminal justice system. He has seen the inside of a few detention centers in his young life. Coming across as a hardened, tough as nails, not to be messed with inmate is what he aspires to do while locked up – and he does it well. But there is much more to this inmate than what meets the eye. He has a love of literature, he is from an affluent family, he was educated in the best boarding schools, he's worth millions, and he was there when Kat's father was murdered.

Needing to complete a class to better his chances at an early parole, Carter sits in on Kat's literature class. He is anything but charming or agreeable. Despite his brooding, angry, disruptive nature, Kat is drawn to the intelligent man who not only tests her patience but makes her heart beat a little bit faster.

As the relationship between teacher and student persists, their feelings for one another develop into something more. I enjoyed seeing their relationship progress, to see their desire and need for one another mount, despite all of the challenges that they would (or should) inevitably face. A forbidden romance is always at its best when there is a chance that they might get found out or exposed. Although Carter and Kat did have the risk of exposure and of Kat potentially losing her job, I found that this element was lacking to a degree.

While A Pound of Flesh is well written, there were times when I found myself feeling disconnected to the story and the characters. This book should have hit all of the marks for me, but I just didn't feel the story as much as I had hoped to. The last hundred pages of the book did have me flipping the pages a bit faster, and I will admit that I did have a tear in my eye a time or two. That's what I needed earlier on. I wanted to feel the emotions that the characters were feeling, to experience it along with them, to feel more engaged.





*3.5 Stars