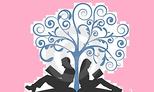 A Bird on a Windowsill is a beautiful, breathtaking love story that captures the true essence of friendship and falling in love. I am always drawn to a book in which the characters have grown to know each other over the course of several years, allowing their relationship and feelings to develop, grow, change, and intensify with each passing day. From the simplest joys of childhood to the ever-changing adolescent years, the one thing that never seemed to falter for Salem and Savannah was their friendship. Though years, time, and circumstances had separated them, their feelings for each other remained constant.

It was so easy to get swept away into the small town life of Salem and Savannah and to watch them grow up together. I loved the ease and simplicity of their friendship. I could visualize all of their favorite spots to hang out, but more importantly, I could feel all of the emotions that they were feeling with every turn of the page. Through her thoughtful words and her exquisite storytelling, Laura Miller has written a love story that I can only describe as having an epic feel.

A Bird on a Windowsill takes the reader on a journey through the pivotal years of Salem and Savannah's lives. Through the good times and the bad, the heartache and the joy, I was completely invested in their story from beginning to end.

While the bond that kept them tethered together seemed unbreakable, circumstances beyond their control changed their young lives. When Savannah's family moved to South Carolina, Salem was understandably distraught at the distance that would be between him and his closest friend. Every corner of that small town held a memory of his time with Savannah, and it was difficult for him to picture being there and making new memories without her. But time goes on, and the six years that they were apart had brought changes to their lives.

A Bird on a Windowsill is filled with an abundance of emotions that will have you smiling at the sweetness, your heart palpitating with the love, and your tears flowing with the angst, heartbreak and pure love. The story goes around full circle, leaving no stone left unturned. I couldn't have asked for a better love story for Savannah and Salem. This is an absolutely stunning book that will definitely be gracing my list of favorite books of 2016!





*5 Stars