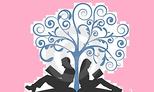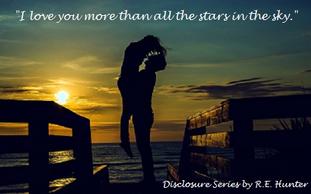 ​

​​Unbroken picks right up where Undone left off – thank heavens! I couldn't wait to start reading this book so that I could find out what was going to happen next to Embry and Luke. They are definitely a couple that you want to see come out on top and happier than ever. With all of the obstacles and deceptions that took place at every turn in their relationship, they never seemed to get dealt a fair hand. And with the way the last book ended…I was left screaming on the inside.

The book starts off with Embry being broken hearted, drinking too much, and staying with her friend, Jeremy (a dangerous combination). Luke isn't faring off much better. The two of them are still so in love, so hurt, so desperate to be together again. But Embry has her reasons for turning away from Luke. After all, he hasn't always been honest and forthright with her. And Luke sometimes wonders if maybe Embry would be better off without him. Nooooooo!

R.E. Hunter did an incredible job of continuing Embry and Luke's story. With all of the turmoil that took place in the first book, the author didn't take the easy road, sugar coat it, and have everything just fall into place perfectly. Oh no, the tension, the hurt, the angst, and all of the obstacles continued at full throttle during this book, and I, for one, couldn't have been happier.

Unbroken is a fast paced book that takes you on the whirlwind ride of Luke and Embry's relationship. A relationship that has seen more ups and downs than a trampoline, but one that will be worth all of the heartache and suffering in the end. The story is very well written, capturing all of the heartfelt emotions with every turn of the page. Filled with angst, fantastic characters, and plenty of swoon-worthy moments, this series is must read for any romance fan.



*5 Stars*