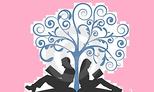 Skitter



(The Hatching #2)



By Ezekiel Boone



The arachnopocalypse is on! Skitter picks up right where The Hatching left off, read The Hatching first, this is important. You don't like spiders? Good! Read these books in an old barn, it will add ambience.

It has been a little under a year since I read The Hatching, that's quite a few books and many lives since I left this world of Ezekiel Boone's creation. In any series like this, it's important for the author to answer one crucial question, "Where were we?" Boone did a fantastic job of reintegrating me into his world: reintroductions to the characters are needed, remind me what happened without retelling book one. Thank you, Mr. Boone.

The Hatching was fun, fast-paced and frickin' creepy as hell. With Skitter, I really began to appreciate Boone's craft. The best authors have a skill that they excel at, one that brings readers back for more. Ezekiel Boone is a master at developing his characters. With every character, I was pulled into their lives. What makes him tick? Where does she come from? What are their values and even their faults? Every character is unique; there are no one-dimensional characters. This brought the story to life.

Skitter has brought the saga to a whole new level, leaving me with many more questions. Where is this going? Is there any hope? How do I eradicate all of the spiders from my own home?

On many levels, Skitter feels like it was written to be made into a movie, and I suppose that is any author's dream. And he did this well, I could picture the characters, events and setting, but it felt like the set-up for a movie.

Skitter was lots of fun. As for book three…Bring. It. On.





*4 Stars