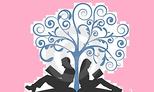 ​Assume nothing. That's my advice for any potential readers. Don't assume that you are going to be able to pick this book up and read only a few pages at a time. If you're confident that you'll be able to see the twist coming, think again. If you believe that you'll be able to finish this book and then not give it a second thought, good luck with that. After reading I'm Thinking of Ending Things, I should've known that Foe was going to be just as gripping, chilling, and mysterious. Once again, Iain Reid's writing captivated me from the beginning and kept my curiosity piqued until the very end.

Junior and Henrietta live in an isolated, rural area. They don't leave very often, and people don't often come by to visit them. They seem content and satisfied with their quiet life together, but their lives get shaken up when a stranger shows up to let Junior know that he's been selected to participate in the opportunity of a lifetime. Well, my suspicions were already on high alert. I had so many questions running through my mind. I was surprised that Junior and Henrietta were willing to even entertain what this stranger had to say, that they weren't more inquisitive. This just made my own curiosity and frustration level rise.

Despite my limited knowledge of Junior and Hen, Foe is character driven. It focuses more on how this unusual event affects Hen and Junior, rather than on the event itself. We do get tiny glimpses into their relationship and their feelings, but only enough to spark even more questions.

I'm not going to get into too many of the details of the story. This is one journey to the country that you're going to want to take on your own. Iain Reid's storytelling doesn't give much away, he offers his readers only small morsels of information, just enough to get your mind racing with all of the possibilities.

Foe is eerie, disturbing, and left me feeling uneasy. It is an addictive story that pulls the reader in, keeps them guessing, and then yanks the rug out from under them in the end. I am looking forward to reading whatever Iain Reid's imagination conjures up next.



*4.5 Stars