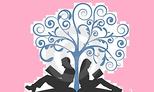 The Other Girl had everything that I normally look for in a book: a protagonist with a past she would like to put behind her, an evil villain who's one step ahead of the law, and a ritualistic murder, for good measure. I jumped at the opportunity to read an early copy.

There is no taking away from the fact that Erica Spindler is a good author and storyteller. The story was well written and developed at a good pace, not too fast and not too slow. Her characters were well crafted, with intriguing pasts, but there was something that just didn't work for me.

When a book just isn't hitting me right, I'll often wonder why. Sure, poor spelling and grammar will turn me off, but that certainly wasn't the case here. Shallow or unrealistic characters who I can't relate to are another thing, but once again, this was not the case. What was my issue?

I guess it might come down to reading choices, what to read and when. I like to mix up my genres from thriller to historical to apocalyptic and so on. Perhaps I've read too many mystery/thrillers lately. I was left with this nagging feeling that I've seen all of this before. Even though the story contained different names, places and a whole new crime, the interactions and the dynamic seemed familiar. I want a story that brings me something new, that excitement of a twist that I didn't see coming or a storyline that shocks me. It just seemed to me that Erica Spindler played it safe.

Perhaps at a different time I would have enjoyed The Other Girl more. I can appreciate the story, I just wanted more.





*3.5 Stars
The Other Girl



By Erica Spindler