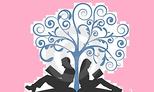 After reading Whore, I think I must be a little bit dead inside. I like big books, write a fabulous story and I'll read two thousand pages of it. But once in a while I like to grab a shorty…one hundred pages or so; a little something to reset my barometer, some literary sorbet, if you will.

Matt Shaw's books have worked in the past. He is shocking, he pushes the limits and makes me say to myself, "They let people publish this?!" Don't get me wrong, I love pushing my limits, I want an author to shock and, yes, sometimes disgust me. Reading is all about testing limits and new experiences, it's safe, it's fiction.

I don't know what's wrong with me, I may be broken, but Whore failed. I was not shocked, disgusted or otherwise disturbed. Sure, Shaw touches on some sensitive subjects and I was even fooled by the twist at the end, but I didn't get what I came for. Is it me? Have I become so numb that this doesn't affect me anymore? Or did Whore just not go far enough? Who knows?!





*3 Stars