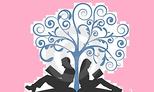 Twisted





By Andrew E. Kaufman



Twisted is one of those books that I wanted to read from the first time I saw it. The title, the cover, the synopsis, Twisted was on my radar! Now, I just had to read it.

Twisted delivered on its promise. It is a twisted tale that grabbed me right from the start. Around every corner, Kaufman drops one WTF moment after another.

Dr. Christopher Kellen's life is entwined with his patient, Donny Ray Smith. There were moments when I found myself wondering if Christopher was any saner that his patient.

To be honest, I had most of the story figured out fairly early on, however, that didn't make the trip any less enjoyable. Sometimes I find that the journey can be more important than the destination. The twists and turns that Kaufman put on the road kept me riveted to the book. His characters were so well-developed that I wanted, no, I needed to know how he was going to bring me to my destination.

This was a great introduction to a new-to-me author. I'm looking forward to visiting more worlds of Kaufman's creation.



*4 Stars