The Outsider



​By Stephen King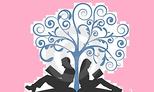 ​​I've always found that it's hard to go wrong with a book from Stephen King, he completely dominates the horror charts and shelves. I love the meandering, detailed trails that I've traveled with him and his characters.

The Outsider grabbed hold of me with an incredible start. I was left with feelings of: How? What? Why? This story began with a total mind-fuck. I loved it.

Normally, I find that King is a master creator of characters, and while The Outsider is filled with some great characters, I never really connected with any of them. Additionally, I was thrown off by the crossover aspect of the story. I won't say who or from where, but there was a familiar face who spoiled a couple of things for me. That would have been nice to know beforehand.

King takes his time with The Outsider, which is something that I appreciate. There are some shocks and surprises along the way that kept me guessing. The details and meandering paths helped to enhance the experience.

All in all, The Outsider was an enjoyable story, but for some reason or another it just didn't ring my bell like his other stories. With that being said, it was still a great way to spend some time getting away from it all.





*4 Stars