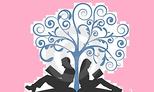 The Macedonian



By Nicholas Guild



​I've always been a fan of Greek and Roman history. I find that it puts our modern hubris in its place. The accomplishments, voyages, conquests and architecture of this period puts modern technology to shame. You didn't need all of our modern conveniences to conquer the world or build awe-inspiring buildings.

Alexander the Great is one of the most well-known characters from the period. One can only speculate how our world would have been different if he had lived beyond thirty-two years of age. But how was Alexander able to accomplish so much in such a short period of time? What were the conditions already in place when he became king of Macedon? How was such a young man able to completely dominate the known world? The answer is Philip.

Nicholas Guild brought life to the dire situation that Philip inherited as king of Macedon; a small, weak kingdom on the edge of the civilized Greek world. Macedon was hedged in on all sides with a routed army. Guild painted a vivid picture of Philip's early life as a young man who never expected to be king, he was a good brother who just wanted to do anything he could to do his part to help his older brothers.

How much of the story is fact, myth, fiction? It really doesn't matter to me, it was about the journey. Guild patiently took his readers through Philip's early life. He brought to life a figure who is often overlooked by history due to having been eclipsed by his son. Guild shows him to be a man of eminent importance, who established the perfect scenario that allowed Alexander to be "The Great."

I would have liked to have seen more, but I suppose once Alexander was brought in as a young man, the story would then be all about him. Philip, again, would be lost in the background.





*4 Stars