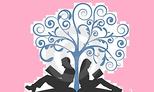 The Abbey of Death



By Steven A. McKay



I went into this book at an unusual point. The Abbey of Death is based on one of the characters from McKay's The Forest Lord series, and I haven't read any of the four books from the series. I'll admit, I didn't need to know the backstory for this story to work for me, The Abbey of Death can easily stand alone.

The Abbey of Death felt like an epilogue for one of the characters from the series. There have been many times while reading a series, where I've wondered what happened to this character or that character. Where did they go? What did they do? A great author makes their characters a part of my life, I'm always curious. I imagine that any long-term fan of The Forest Lord series would be curious about the whereabouts of Will Scarlet.

As a new reader to Steven A. McKay, I was introduced to his version of Will "Scarlet" Scaflock. This wasn't the Will Scarlet that I had pictured from my own past; he was hardened and far more dangerous. I like what McKay did with the character. He has intrigued me enough to want to know how he transformed my minstrel rooster, lovable bear with a quarter staff and the badger with a penchant for the sauce.

Steven A. McKay has done everything you could want from a little tale like The Abbey of Death: he has given closure to his long-term fans for an important character and piqued the interest of new readers who can now discover a new series to enjoy. McKay has taken a well-known comfortable story and made it new and fresh.





*4 Stars