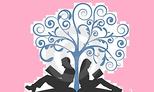 Pharaoh is my first venture both into the world of Wilbur Smith as well as historical fiction surrounding Egypt. I find Egypt to be fascinating, the time, effort and planning that was required to build their ancient buildings without modern technology that we take for granted; buildings that are still standing today – it is simply awe inspiring. I still remember a question that an old university professor asked, "What did the ancient Egyptians have that helped them build their great monuments that we lack today?" With a baffled class, he simply said, "Patience.". Enough of my babbling.

Pharaoh is book six in Wilbur Smith's Ancient Egypt series, but don't worry, it easily stands alone. After reading Pharaoh, it is easy to understand why Wilbur Smith has a veritable cornucopia of titles attached to his name. Pharaoh captured my attention right from the start and never let me go. It had everything that I would have wanted in a historical fiction book: epic battle, political intrigue, gruesome deaths and larger than life characters. Pharaoh was Homeric in every way possible.

Wilbur Smith's greatest strength is the characters that he creates. They are over-the-top and larger than life; they are characters where the heroes take center stage and everyone else is just lucky to be in the same place at the same time. It took me a while to figure out Taita. In the end, I decided that his self- important egoism was meant to act as comic relief. He is an incredible character, who not only kept me chuckling and turning the page, but he drove the story forward like a champion chariot driver.

I love it when I come across authors like Wilbur Smith. Not only have I read a fabulously constructed story, but there are now so many more to add to my TBR list.




*5 Stars