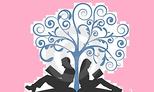 ​​Every once in a while the right book comes along at exactly the right time. I wasn't very far along into Maud and Cathal's story before I knew that this was exactly what I needed. It was one part Driving Miss Daisy, with another part Hoarders and a couple parts…I just don't know.

The relationship between Maud and Mr. Flood was magical – I laughed, I cried, and I loved them both and wanted to smack them around from time to time. The dialogue and banter between them was second to none. The old cantankerous hoarder and the caretaker who refused to take any of his crap.

If you've ever seen an episode of Hoarders, you've met a Cathal Flood and have been through his house and around his property. Kidd's writing masterfully brought it all to life. Her descriptions were vivid, she got down into the nasty, dirty details of Flood's hoarding. The fighting over what stays and goes, his sneaking behind her back to bring things from the bin back into the house. Kidd definitely did her research on this.

Kidd's writing was exceptional, her vocabulary enormous, and her sense of balance exemplary. I read for enjoyment; I don't mind a few new words, but I hate it when an author makes me feel like they are better than me. While Kidd has a veritable cornucopia of a vocabulary, she kept enough "feckers" and "gobshites" around that I knew we were both on the same playing field.

This is an impossible book to categorize, so I won't. It is just brilliant fiction. Enjoy!





*5 Stars



Mr. Flood's Last Resort



​By Jess Kidd