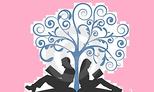 There is a shadow hanging over the Zorka Circus. Stop after stop, children are disappearing. Who is taking them? Why? It is up to Rurik to uncover these hideous crimes.

L.X. Cain has unmasked the workings of an Eastern European circus. She has taken her readers on a tour of the big top, the RVs and all of the characters that it takes to make a circus function. We get an in depth view of the power struggles, the cliques and the family that is "the circus".

In addition to the circus, L.X. Cain takes us into the inner workings of the Skomori clan of Eastern Europe. They are an Amish-like people, keeping to their old customs of arranged marriages, traditional clothing and fixed trades within the culture.

It is through the lives of Rurik and Sylvie that we get this in depth view of these microcosms of society. She has painted a vivid picture through her two protagonists. The author has given her readers two characters to love. Each one has their own strengths and weaknesses. Rurik and Sylvie are exceptionally believable characters that pulled me into the story.

For much of the book, Bloodwalker read like two stories, crossing over from time to time. This technique worked extremely well to help build the tension, until the action was brought to its climax.

Bloodwalker was an excellent story filled with entertaining characters, some great twists and a strong creep factor.



*4 Stars