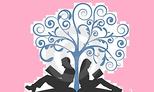 ​The Bernicia Chronicles continue with Matthew Harffy's third book Blood and Blade. It's always fun to get back into the lives of familiar characters, that whole get to know them period is over and we can get straight to the meat and potatoes of the story. That being said, Blood and Blade is part of a series, it really should be read in order, as each new book builds off of the previous.

Despite his flaws, and he has many, Beobrand is a likeable character. Harffy has created an intricately balanced character. Beobrand knows the right thing to do, he wants to do it, but sometimes his anger and thoughts of vengeance take over and, well, all of that good and noble stuff goes down the drain. It makes him real. I much prefer this kind of protagonist than some perfect hero who always does the right thing without emotion.

So, here we are now at book three; what can I say without giving key events away from this story or the previous two? Well, first of all, I've read the three books, Harffy has kept me coming back for more. He has created an exciting world where the difference between good and evil is based simply on perspective. It is a world of violence and inequality and one that is driven by revenge. Really it's not all that different from our own world.

If you've been reading along with The Bernicia Chronicles, you definitely want to read Blood and Blade to see how Beobrand copes with his loss. If you haven't read book one, The Serpent Sword, hang on tight, you're in for a wild ride.





*4 Stars



Blood and Blade



By Matthew Harffy