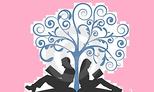 I was kidnapped on my honeymoon by three masked men.
Blindfolded.
Bound.
Destination unknown.
I was told to stay silent and abide by their rules. But they didn't realize I wasn't a victim…not anymore.
The open sea was my backdrop for nine torturous days. During that time, glimmers of my fate were revealed by a man with the mysterious chartreuse-colored eyes. He should have scared me, but he didn't.
He intrigued me. And I intrigued him.
He punished me when I didn't listen, which was every single day. But beneath his cruelty, I sensed he was guarding a grave secret.
I was sold.
And in a game of poker, no less.
My buyer? A Russian mobster who likes to collect pretty things. Now that I know the truth, I only have one choice.
Sink or swim.
And when one fateful night presents me the opportunity, I take it. I just never anticipated my actions would leave me shipwrecked with my kidnapper.
He needs me alive. I want him dead.
But as days turn into weeks, one thing becomes clear—I should hate him…but I don't.
My name is Willow.
His name is Saint.
Ironic, isn't it? He bears a name that denotes nothing but holiness yet delivers nothing but hell. However, if this is hell on earth…God, save my soul.

- The Man I Can't Have (Ward Duet #1) – By Shanora Williams - Forbidden romance!

It started as a simple search for a landscape designer...
I wanted a beautiful backyard for my new home and my neighbors suggested I look into Ward Landscaping & Design.
The owner had no pictures of himself on his website, just a portfolio of nice outdoor sitting areas, pools, and vibrant gardens that I'd always dreamed of having.
Of course I hired him.
I expected to meet an average guy, but Mr. Marcel Ward is far from your average man. He's handsome, and well-built, and his smile--though a rare trait--is truly infectious.
He's every woman's dream--a handsome, older man who doesn't mind getting down and dirty to create something beautiful all because of his passion for it. Unfortunately that lucky woman can't be me.
Although Mr. Ward tests my limits, quickens my breath, and makes my heart skip a beat when he's around, I've made a promise to devote myself to my husband.
So why am I falling for a man I know I can't have?

- Carry the World - By Susan Fanetti - Historical romance.

Eastern Kentucky, 1937.
After the death of her husband, Ada Donovan returned home to live again with her aging parents. She does all she can to help them keep the small family farm going. But times are hard, and there's never enough.
During one of her infrequent visits to town, she sees a help-wanted notice for the Pack Horse Librarian Project, seeking librarians to ride up high in the mountains and bring books to the people there. Before her marriage, Ada was a teacher, and the thought of returning to the work she loved is impossible to resist. The mountains are her favorite place, books are her great joy, and her horse is her best friend.
But not everyone on the mountain is happy to see her.
Living in a crumbing cabin at the highest, most isolated point of Ada's route, there's a family that catches her attention. The father keeps to the shadows. There is no mother to dote on the happy, curious children. But soon Ada comes to love them just as fiercely as the woman they lost.
And makes it her mission to bring them the world.

- Boyfriend Bargain – By Ilsa Madden-Mills

Broke and desperate, Sugar Ryan has no use for arrogant, bad-boy athletes...until she's forced to bargain with the cockiest of them all.
If only he knew she was alive.
Her mission? Get on this hockey player's radar any way possible.
Zack Morgan is the king of the ice and the bedroom, but nothing prepares him for the mystery girl who shows up everywhere he does--frat parties, his favorite bar, and finally his front door with an offer he can't refuse. The only rule in her boyfriend bargain: no falling in love.
But after one (um, two) smoking-hot hookups, he's done with pretending and vows to make their fake relationship real. Too bad she can't trust a player with a reputation for breaking hearts.

- The Dating Proposal – By Lauren Blakely - Romantic comedy!

The seven years I invested in my ex left me with nothing but scorch marks from the way he peeled out and left me at the altar. I'm not looking to put my heart into a relationship any time soon. But getting back out there? That sounds like a helluva good idea to get my groove back.
Then I bump into Chris….Clever and funny, with a sexy surfer's bod and a brilliant nerd brain, he has just the right screwdriver to fix my hard drive. (Yes, the one for my computer.) I wouldn't mind dating him. The trouble is he just proposed to me—to be the new dating guru on his TV show—and now he's my new business partner.

- Loathe Me – By LP Lovell

I'm a soldier. A killer. The Russian Elite.
She's a mafia princess. A job. A runaway bride.
My business is death, however, I find myself manipulated into becoming a glorified babysitter to Adelina Ricci. She's spoiled, naive, reckless, and yet she see's parts of me I didn't know existed. Makes me want things I had never even imagined. I will protect her from everything, but I can't save her from me— that damage is already done.
A lethal knight. A rebellious pawn. A lie that will ruin them both.
Loathe me or love me?

- Dirty Pool – By Bethany-Kris - Mafia romance.

To get what he wants, he'll have to play a game of dirty pool.
Michel Marcello never wanted to be a mafioso like every other man in his family—he wanted to be more. That doesn't mean he's unfamiliar with the life, or that he can't hold his own against other made men.
They forgot where he came from …
His chance encounter with the fiery and beautiful daughter of Detroit's most notorious Irish mob boss stokes flames beyond the ones that ignite between Michel and Gabbie Casey. Rivals shouldn't mix, but these opposites have never been more attracted, either.
The lines between family loyalty, their duties, and responsibility begin to blur.
Love ruins all.
But these two aren't the only ones playing this game, and it just became far more dangerous to get out alive.



-